Hometown Care
for Auburn Cats and Dogs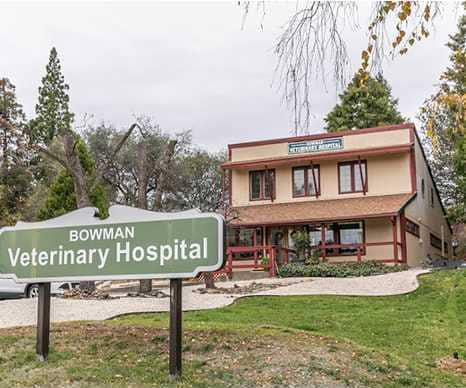 Bowman Veterinary Hospital has proudly served the Auburn area for generations. With high-quality veterinary care and a long-standing staff, we treat our clients and their pets like family. Our staff will get to know you and your pet by name and will welcome you personally each time you visit our practice.
Located right on the Interstate-80 corridor, we are easily accessible from nearby areas including: Grass Valley, Lake of the Pines, Penryn, Colfax, Cool, Alta, Higgins Corner, Eden Valley, Michigan Bluff, Volcano Ville, and Newcastle. From preventive care to dental cleaning and surgery, our small-town clinic covers every element of care for your beloved dogs and cats, for house pets and working dogs alike. With an in-house lab and pharmacy, we have everything necessary to give your pet's the veterinary attention they need throughout every stage of their lives.
Our Wide-Range of Veterinary Services Include:
Call us at (530) 823‑6306 to say hello. We are excited for you and your pets to join our family!