Staff
Kelley

Assistant Manager
Kelley first started her veterinary career working in shelter medicine back in 2007. She has been working at Bowman Veterinary Hospital for almost 10 years. When she isn't working, she tends to her houseplants and spends her time in Central Oregon with her family.
Lynn

Veterinary Assistant
Lynn has been working in the veterinary field for 4 years. She has three very bratty dogs. She loves to be outdoors and take the dogs on adventures.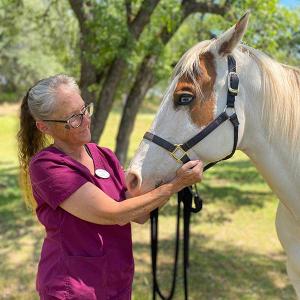 Jade

Receptionist
Jade has 2 cats and 1 horse. She has been here at Bowman Vet Hospital for over 18 years as a receptionist among other things. She loves this practice and the community. When not at work, you can find her with her animals or in her garden.
Ashley

RVT
Ashley has been a registered veterinary technician for over 13 years. Her passion is Veterinary Dentistry. She has been a part of the Bowman team for over 2 years. When she is not at work, she enjoys spending time in her garden, reading, paddle boarding or simply cuddling up with her fur babies Brutus, Moon and Nick Furry.
Kimi

RVT
Kimi first started working in veterinary medicine in 2016 and has been an RVT for 3 years. She has 2 dogs, 2 cats, 2 tortoises, 1 ball python, and 1 leopard gecko. When she is not at work, she enjoys reading, kayaking, and visiting local breweries.