On the Ready: Disaster Preparedness for Pet Safety and Peace of Mind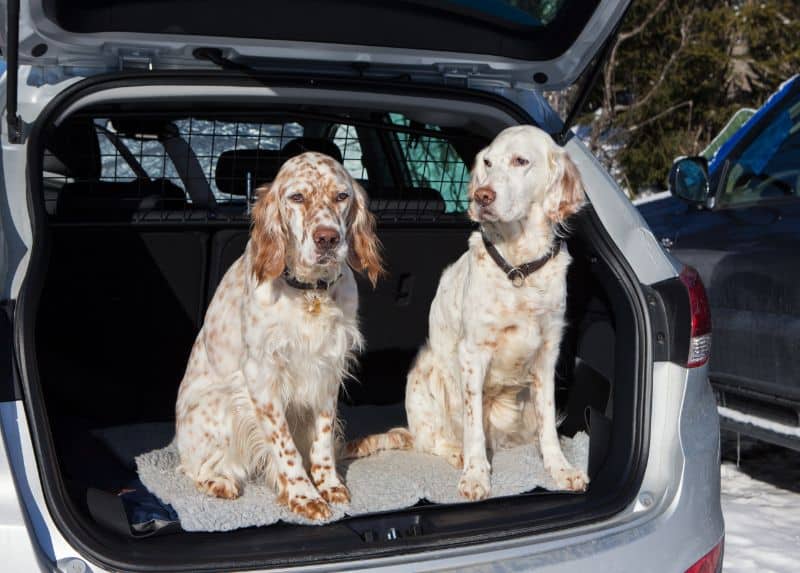 If you have lived through any natural disaster, you know that every second counts when evacuating or sheltering in place. Each disaster, whether it be a hurricane, tornado, forest fire, or the like, has its own manner of getting to safety. You may even have a disaster plan for your family in place. We have certainly had our share of wildfires this year that have devastated California and the Pacific Coast, as well as the West.
When it comes to the unexpected and your pet, they require additional consideration and careful planning that falls outside of your own. This is why the team at Bowman Veterinary Hospital is here to help you better prepare for any unexpected event with disaster preparedness for pets. 
Where to Go
Evacuation is an unfortunate situation for anyone to deal with, but when you are evacuated with pets, it can be a bigger challenge. This is because many shelters for humans do not allow animals. Heading out on the road in a disaster, without knowing where you can safely lodge your fur friend, creates a pet safety concern. 
This is why planning for a disaster must include where you will go that's pet friendly. Here are a few suggestions:
Check pet-friendly lodging on sites like

BringFido

and

PetsWelcome

Find kennels in areas that are outside of the region

Look for

animal shelters

and rescues that house evacuated pets temporarily

Ask friends and family if they would house you and your pet during an emergency

Call veterinary clinics in outlining areas and inquire where they would recommend your pet be housed
The important thing is that you never leave your pet behind, especially in a wildfire or flooding evaluation. Have these contacts ready, should you be forced to leave quickly.
Your Disaster Pet Preparedness Kit
In the event of a disaster, the last thing you need is to try and figure out what to bring for your pet while getting to safety. This is why there should be a standby disaster kit stowed somewhere in the closet. Having this on hand will make it easier to leave quickly.
The following items are essential pet supplies that you need to have ready.
Food and water for a week

Bowls

Leash and collar with current ID tags

Crate or carrier

Pet bed

Medications and parasite control

Medical records

Grooming supplies

Waste bags or litter and litter box

Treats

Toys
Evacuation for Pet Safety
If you are called to evacuate, make sure to bring your pet. If you leave, even for an hour, you may not be able to return because of road closures and other unexpected events. Keep your pet with you and their disaster supply kit.
Move directly to your pet-friendly lodging without stopping, unless to allow your pet to relieve themself. Once at your destination, stay as positive as possible and give your pet time to exercise and play. It's important to stick with a normal routine to help alleviate some of the anxiety and stress. 
Other Disaster Preparedness for Pet Safety Tips
There are some other things to consider in preparing for any emergency. These are:
Is your pet up to date on vaccines and on a monthly heartworm preventative, as well as flea and tick control?

Is your pet microchipped?

Invest in "

Pets Inside" decals

for the window and doors, in the event you cannot get your pet. This will alert responders to get rescue your pet and get them to safety.

Have a contact list of trusted friends or family members you can call if you need someone to evacuate your pet on your behalf.
Planning for a disaster is one of the best ways to ensure the safety and health of your best friend. If you would like more information on disaster preparedness for pet safety, or to schedule an appointment, please contact us.