Pet Acupuncture: Does it Work?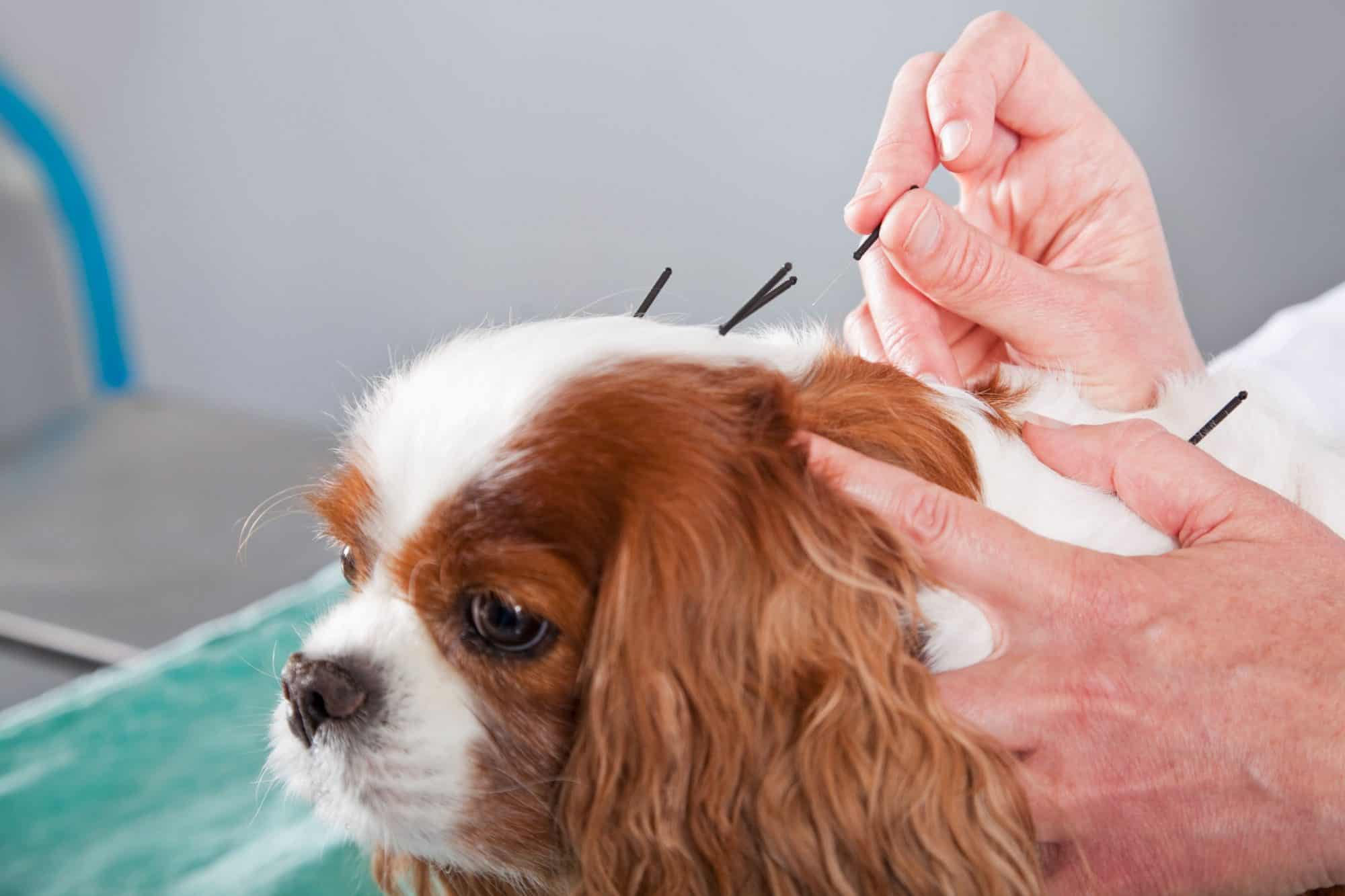 You probably know that Bowman Veterinary Hospital strives to bring our clients the best and latest in what veterinary medicine has to offer. But did you know that we also do acupuncture for our animal patients? Pet acupuncture may not be a new practice, but we feel strongly that it brings an important and valuable option to the pets we treat.
Acupuncture Basics
When most people think of acupuncture, visions of random pins and needles sticking out of a patient come to mind. The science of acupuncture, however, is anything but random.
Acupuncture itself has existed for thousands of years and is an important component of ancient traditional Chinese medicine. The practice utilizes strategically placed needles inserted in very certain areas to stimulate specific points that have known effects.
Acupuncture points are located along channels in the body that allow Qi, the body's energy, to flow throughout. Stimulating these points are thought to allow correction of energy flow imbalance and discord, which contribute to disease and weakness.
A veterinarian who is certified in acupuncture, such as our own Dr. Haas, can utilize acupuncture techniques to provide an adjunctive option to other more Western-based treatment options.
How Pet Acupuncture Helps
Pet acupuncture has a number of uses within veterinary medicine. Almost any diagnosis can benefit from this exciting treatment option.
In our hospital, we most often use pet acupuncture in order to:
Provide another option for pain management
Manage orthopedic disease like osteoarthritis
Treat nerve injuries or other neurological problems
Manage gastrointestinal trouble
Treat seizures
Support normal organ function
Treat respiratory illness and disease
Support immune function
Manage inflammation
Stimulate healing
Pets tend to tolerate acupuncture very well, and with minimal risk of side effects and adverse reactions, it can be a powerful treatment option.
Acupuncture is also a beautiful tool because it need not be utilized in isolation. More traditional medications and therapies tend to be complementary to pet acupuncture, making it another valuable weapon in our arsenal against health problems. It can definitely be an option at times when other avenues have been exhausted.
It is very important to us to provide the absolute best for each of our pet patients. Don't forget about pet acupuncture as an important option when it comes to helping your four-legged family member. Contact us today so that we can discuss how acupuncture can help your pet live a happier and healthier life.