Pet-Safe Halloween Treats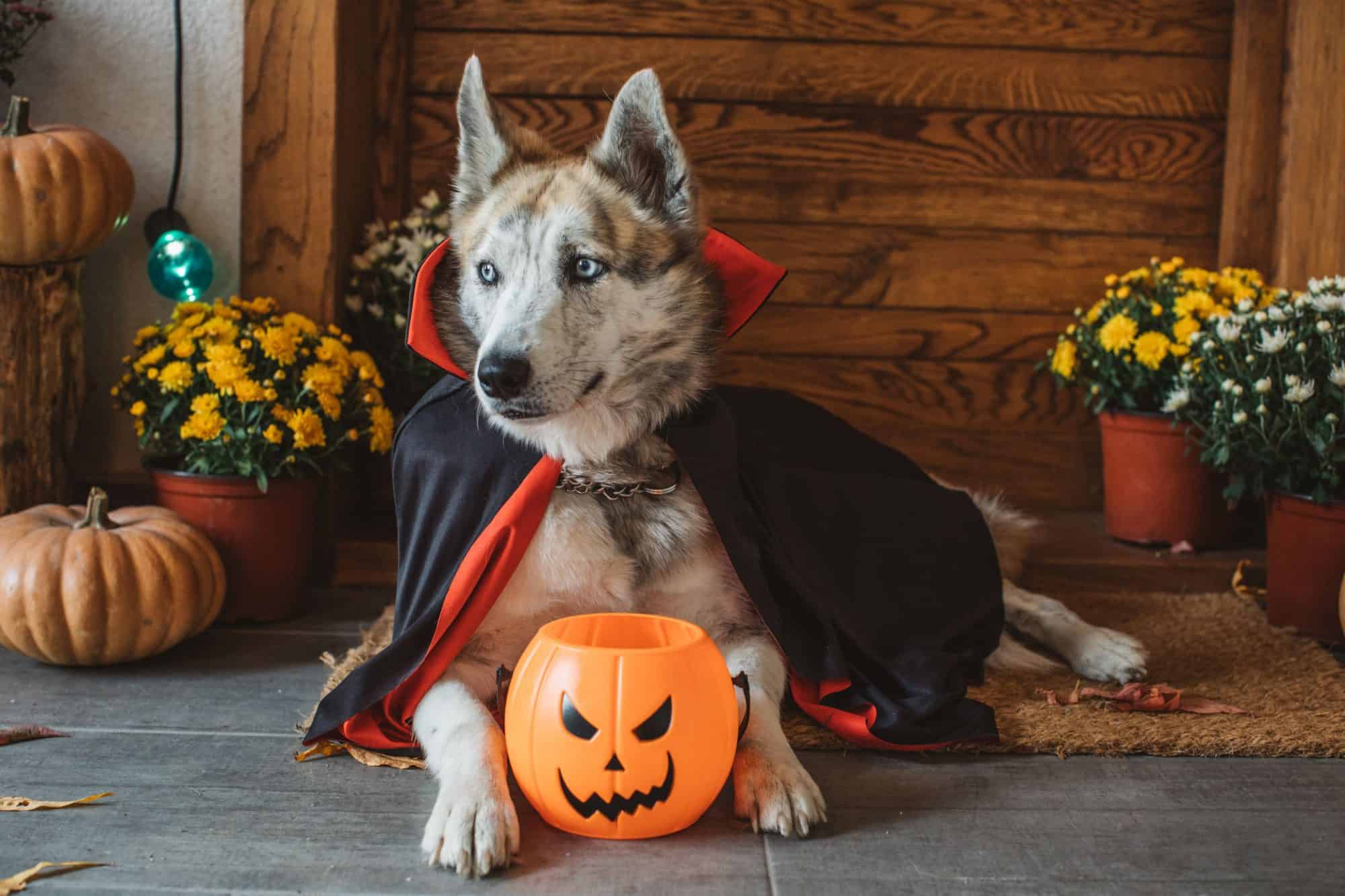 Got a dog or cat who enjoys wearing a witch's costume and trick or treating as much as the kids? Halloween can be fun for the whole family, including our costume-clad pets, and your friends at Bowman Veterinary Hospital want your pets to have an enjoyable — and safe — Halloween. Make Halloween pet safety a priority, and follow these tips for serving up safe and howling-good pet treats.
Stock Up at the Store
When you're filling your shopping cart with bite-sized goodies for your candy bowl, take a trip through the pet aisle and scope out the assortment of limited-edition pet treats (even some that are pumpkin flavored!) made just for Halloween. Use these yummy, spooktacular pet treats to create a festive Halloween trick or treat bowl just for your pet. While you're snacking on Snickers, your pet can be by your side, enjoying safe snacks of her own.
Get Creative
Pinterest, YouTube and other DIY sites are full of ideas for making your own pet-safe confectionary concoctions. Plus, when you make your own, you can customize your pet's treats to suit her taste! Does your dog have a penchant for peanut butter, fro-yo, or pumpkin spice? Will your cat enjoy spooky sardine cookies or tuna-flavored "gummy bears?" Making customized Halloween pet treats can be a great family activity. Just be sure that any ingredients you use (particularly peanut butter) do not contain xylitol, a sweetener that is toxic to animals.
Candy is for People, Not Pets
It may be tempting to toss your pooch a bite of candy, but it is an absolute no-no. Halloween candy is brimming with many threats to pet safety, including chocolate, raisins and nuts, suckers with sticks, and xylitol.
Keep your candy bowl up high, and tell any small children in your household to not share "people candy" with pets.
Toys Make Great Treats, Too!
If you've got a picky eater, or perhaps a feline who is watching her waistline, there are plenty of Halloween-themed chew toys to give your cats and dogs to make them feel special. Look for "skeleton" bones for dogs and catnip-filled pumpkins and ghosts for cats!
Indulge in Moderation
Halloween is the perfect excuse to indulge ourselves and our pets in some delicious sweets, but it's possible to have too much of a good thing. Let your pet nibble their Halloween goodies in moderation as part of a well-balanced, healthy diet. And don't forget to keep her pearly whites clean and healthy with regular dental visits!
Our veterinarians always look forward to helping you keep your pets happy and healthy. Please don't hesitate to contact us if you have any questions about safe holiday snacks for your pets.