Gobble This, Not That: Having a Pet Friendly Thanksgiving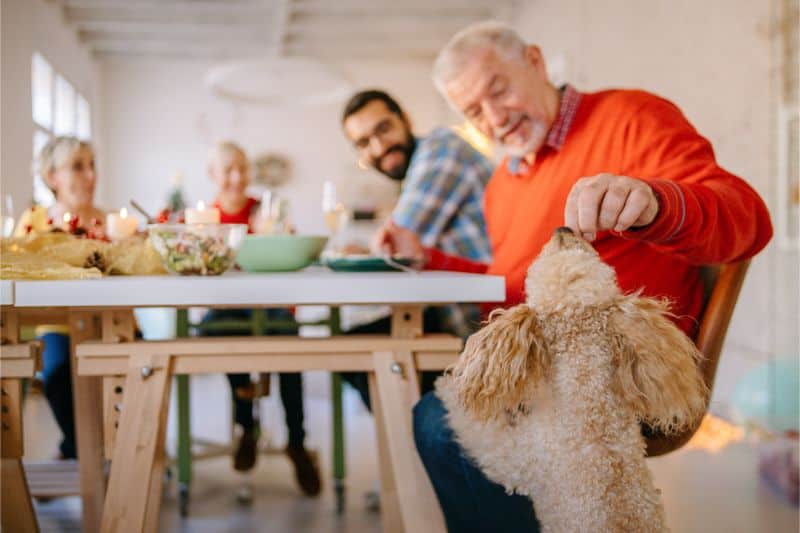 Are you ready for the big feast and festivities this Thanksgiving? What about your pet? Pets are definitely family and the holidays are something we love them to be a part of. There are some concerns, though, when it comes to Thanksgiving foods, decor, and other items your little fur friend may get in to without precautions taken.
Here are some of Bowman Veterinary Hospital's favorite tips for making Thanksgiving safe and happy for your pet companion.
The Feast
There's no shortage of food when it comes to Turkey Day. Your pet will no doubt notice the buffet, so extra care should be given to supervising your pet. A bit of human food can be a fine way to include your pet in the feast (just remember to not overindulge them).
Good food choices:
Steamed green beans

Small portion of boneless turkey without skin

Plain mashed yam

Steamed carrots
Toxic/bad foods to avoid:
Onions

Garlic

Gravy

Macadamia nuts

Raisins or grapes

Bones

Alcohol
The Fun
If you host a party and your pet is well socialized, you may want to include them in the festivity. Just be aware of some simple steps you can take to make this time safe for them.
Create a pet zone

–

If your pet gets tired or you cannot supervise them, move them to a secure room and use a baby gate, so they can still hear and see everyone.

Watch out for gates and doors

–

During the party, gates and doors get left open. Ask guests to make sure these are closed when entering or leaving the party.

Keep tags and microchips current

–

In the scary event your pet gets loose, current identification is the best way to ensure they are safely returned.

Have a pet parade

–

To include pets in the holiday spirit, invite the neighbors to dress pets up in festive costumes for a fun stroll around the neighborhood.

Host a pet party

– Another way to include pets, is to offer up a basement or rec room as a doggie play space to enjoy themselves while the humans cook and eat. Just make sure all attendees are socialized and the time is supervised.
We hope this year's Thanksgiving can be one that includes the furriest loved ones. Making space for pets and offering healthy alternatives to the usual holiday pet food fare can give them their own celebration. We hope you and yours have a wonderful holiday with many things to be thankful for!
Please contact the Bowman Veterinary Hospital team with any questions about having a pet-friendly Thanksgiving.