Shots Schedule: A Complete Guide to Puppy and Kitten Vaccinations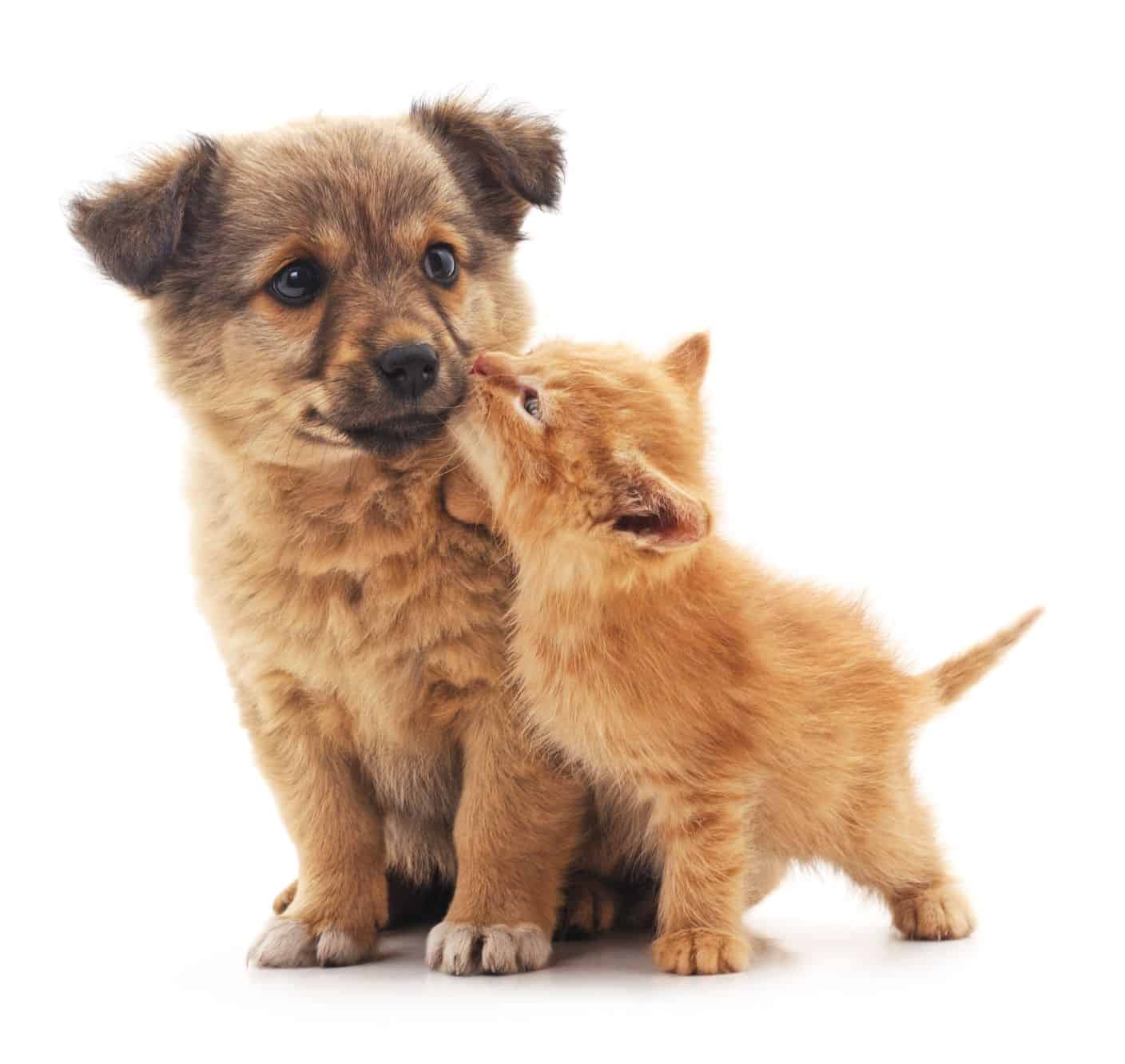 Congratulations on your new puppy or kitten! At Bowman Veterinary Hospital, we believe that proper wellness care begins at a young age, and in your pet's first year of life, he or she will need multiple vet visits to become properly immunized against serious, but preventable diseases.
If you have questions about dog vaccines or cat vaccines, read on! Our team has put together some general guidelines to help you prepare for your newest addition's upcoming vaccinations.
A Vaccine Overview
There are two categories of pet immunizations: core vaccines and non-core vaccines.
Unless there is a medical reason to forgo a vaccine, core vaccines are recommended for all pets (and sometimes required by law) due to the severity of the conditions they prevent and the possibility of transmission to humans.
Non-core vaccines are sometimes called "lifestyle" vaccines because they are recommended for pets whose lifestyle puts them at risk for certain exposures. For example, a puppy attending day care with other dogs needs more protection than a dog that never comes into contact with other pets.
Your pet's Bowman Veterinary Hospital veterinarian will tailor your pet's cat vaccines or dog vaccines to meet the needs of your individual pet.
Puppy Vaccination Schedule
Vaccines are an integral part of doggie wellness care. Below is a general guideline to dog vaccines, starting with puppies as young as 6 weeks old.
Age 6 to 8 weeks: Distemper, adenovirus, parvo, and parainfluenza (abbreviated at DHPP)
10 to 12 weeks: DHPP (optional/lifestyle vaccines at this age are canine influenza, Leptospirosis, Bordetella, and Lyme disease)
16 to 18 weeks: DHPP, rabies (optional: influenza, Leptospirosis, Bordetella, Lyme disease, and rattlesnake bite vaccine)
12-16 months: DHPP, rabies (optional: coronavirus, Leptospirosis, Bordetella, Lyme)
Every 1 to 2 years: DHPP (optional: influenza, coronavirus, Leptospirosis, Bordetella, Lyme)
Every 1 to 3 years: Rabies
Kitten Vaccination Schedule
Some pet parents may be tempted to overlook preventive care for cats that are strictly indoors. We still recommend core vaccines to protect cats from contagious illnesses at the groomer's, a boarding facility, or if the cat should escape. Below is a general guide to cat vaccines, starting with kittens as young as 6 weeks old. The FVRCP combination vaccine and the rabies vaccine are considered core vaccines, but we strongly recommend the vaccine against feline leukemia. Kittens can receive a first dose of the feline leukemia vaccine between 8-12 weeks of age and will need a booster a month later.
6-8 weeks: Feline rhinotracheitis, feline calicivirus, and feline panleukopenia (FVRCP) required; (feline leukemia strongly recommended)
10-12 weeks: FVRCP (second dose); feline leukemia strongly recommended
14-16 weeks: FVRCP (third dose) and rabies; feline leukemia strongly recommended
1-year boosters: FVRCP and rabies
Getting your puppy or kitten vaccinated is a critical first step in building a foundation for a lifetime of good health. Please contact us to schedule your pet's appointment or if you have any questions about vaccines for your pet.