What Are the Best Foods for My Pets?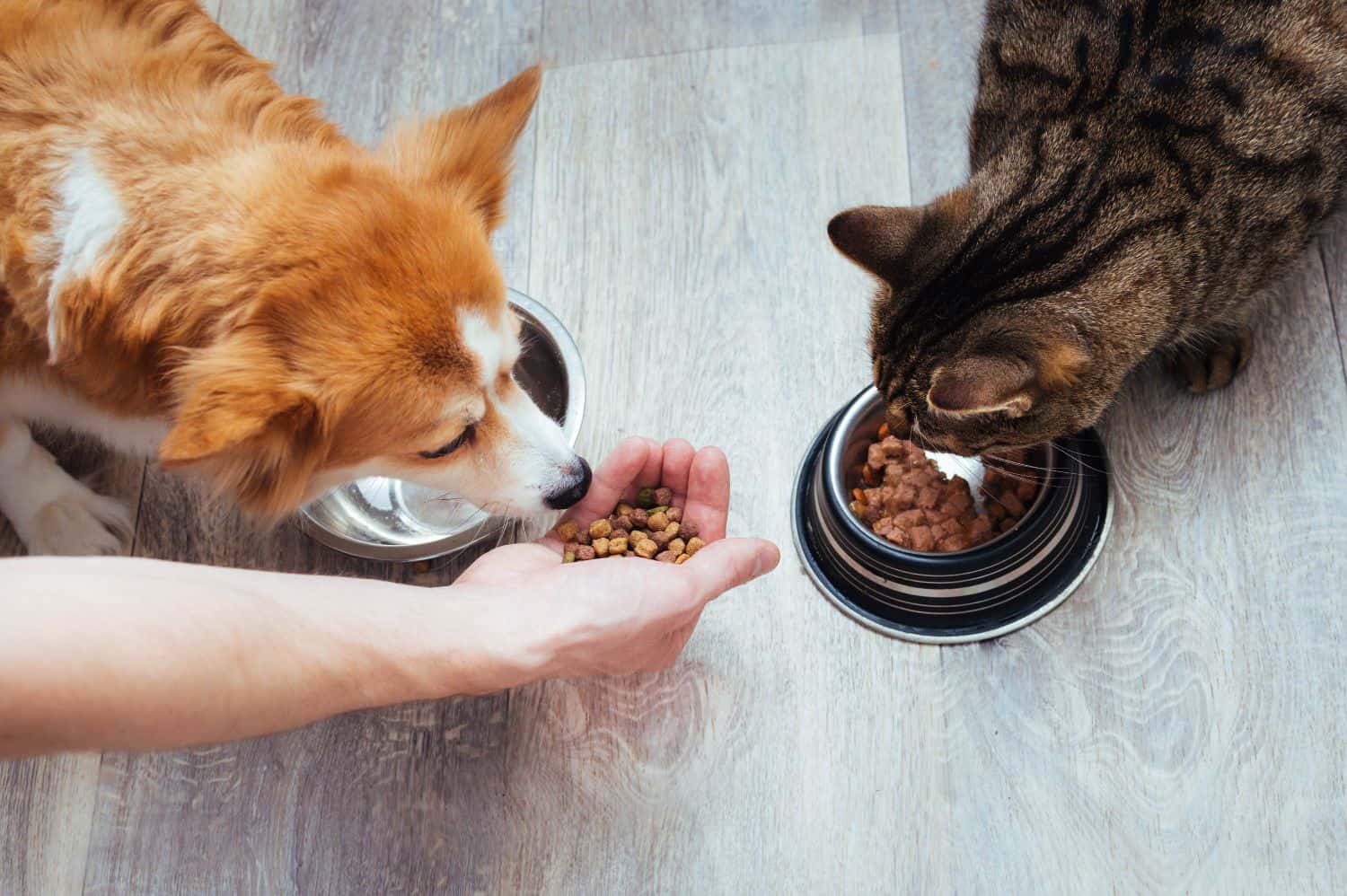 With so many brands, textures, and life-stage formulas on the market, it's no wonder pet parents have a hard time deciding which pet foods to purchase. Proper nutrition is essential for any animal's health and well-being, and each animal has individual nutritional needs based on age, breed, lifestyle, and the presence of chronic health conditions.
To help you make informed decisions for your own pets, our experts at Bowman Veterinary Hospital have compiled some tips for picking the perfect cuisine for your cat or dog.
Forget About the Price Tag
Expensive foods with eye-catching ad campaigns are no guarantee of quality nutrition. Scan the package and label and be mindful of the following:
The package should contain a nutrition adequacy statement from the Association of American Feed Control Officials (AAFCO). This means that the food is formulated to meet the nutritional levels for cats or dogs established by the AAFCO.
Choose a species-specific, age-appropriate food.
Follow the feeding instructions on the label.
The first ingredient should be meat.
Chemical preservatives such as BHT, BHA, and ethoxyquin; food dyes; and propylene glycol (used as a moistening agent) should be avoided.
Steer clear of high levels of fillers like wheat gluten and corn meal.
The Nitty Gritty on Grain Free
Pets with food allergies may require grain-free diets, but the FDA is investigating a possible link between grain-free foods and a canine heart condition called canine dilated cardiomyopathy. Consult with your veterinarian before choosing a grain-free diet.
What Foods Are Good for Dogs?
The best diet for your dog is one that meets her nutritional and lifestyle needs—and these will change over time. Growing, energetic puppies have far different requirements than mature pets. We are always happy to recommend a high-quality food for your favorite canine. When choosing a dog food, make sure the first two or three ingredients are meat-based, and avoid foods with high amounts of fillers like wheat, soy, and corn.
What Are the Best Foods for Cats?
Cats are obligate carnivores that require nutrients such as taurine and arachidonic acid, which are found only in animal sources. Some cats can be picky eaters, so the key is striking a balance between nutritional requirements and a food your cat finds palatable.
Therapeutic Diets
Vet-recommended pet food (both prescription and retail brands) are available to help mitigate the symptoms and slow the progression of certain health conditions, including:
If we diagnose your pet with a medical condition that can benefit from a special diet, we are happy to suggest a vet-recommended pet food.
Providing your pet with adequate nutrition is an integral part of wellness and preventive care. Contact us at (530) 823-6306 to schedule a visit to discuss your pet's nutritional needs.