Making Life Easier: Home Adjustments to Assist Senior Pets with Mobility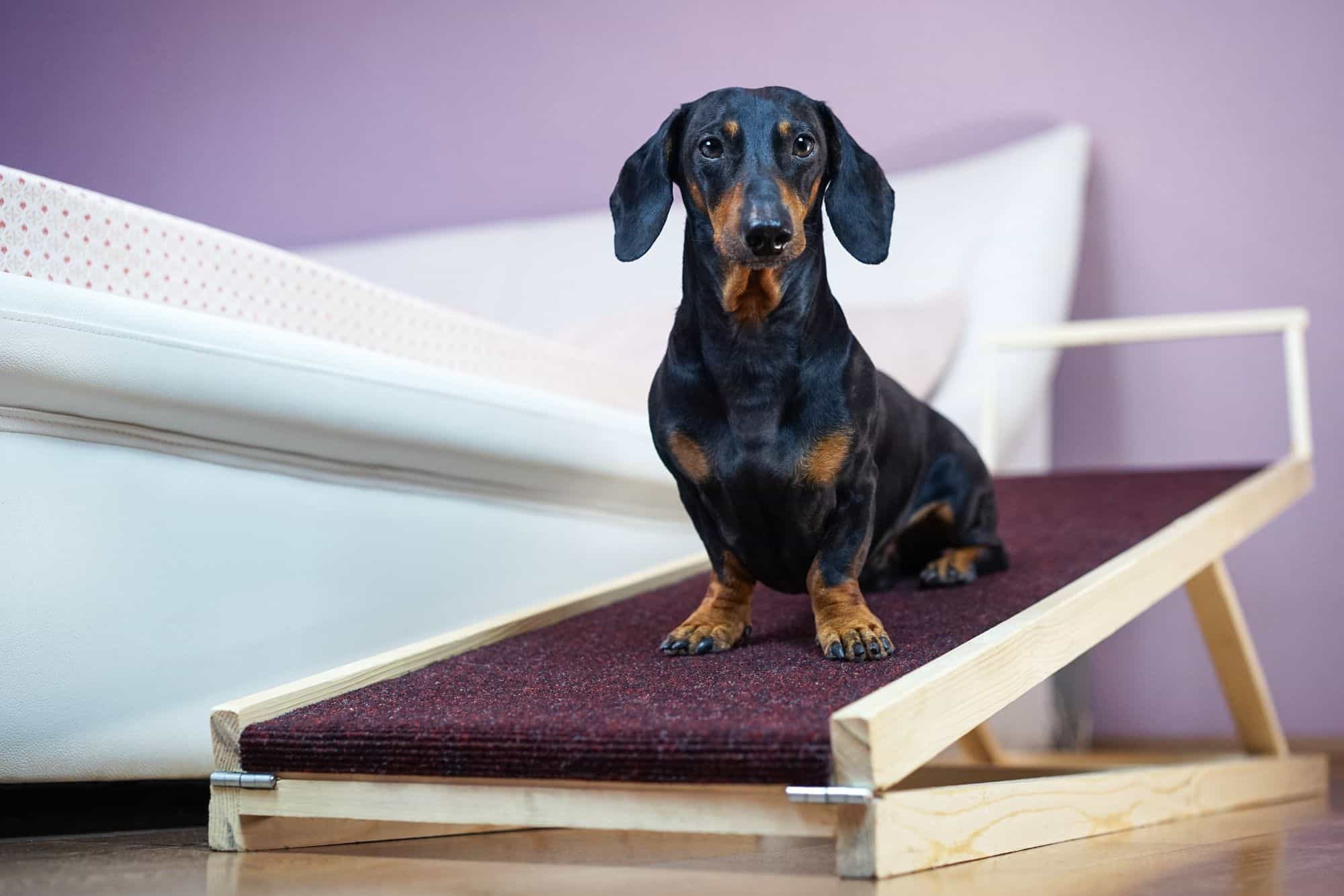 Thanks to advancements in modern veterinary medicine, pets are living longer, healthier lives. But at some point, in spite of the best senior pet care, our older pets will start to show signs of slowing down, and it's up to us to help them age gracefully and comfortably in their familiar surroundings.
Senior pets hold a special place in our hearts at Bowman Veterinary Hospital, and our team has put together suggestions for creating a pet-friendly home using simple modifications geared toward enhancing pet mobility and pet comfort.
Senior Pet Care
First and foremost, wellness visits are vital to stay on top of your senior pet's changing health. Aging pets are more prone to certain conditions, including arthritis, diabetes, and kidney disease, so we recommend that senior pets be examined twice a year. Earlier detection means earlier intervention with medications, pain management, and other treatments to optimize your pet's quality of life.
Create a Pet-Friendly Home for Senior Pets
For aging pets, maintaining the ability to move about comfortably in their homes is key to their overall wellbeing. Here are some simple steps you can take toward enhancing pet mobility:
Pet ramps can greatly enhance pet comfort and allow your pet to continue doing the things she loves. Does your dog enjoy road trips? An adjustable, nonslip, all-weather ramp can help her get in and out of your vehicle with greater ease. For indoor pet needs, choose a ramp that either adjusts or reaches the proper height for the bed or furniture she prefers to sleep on.
Pet stairs are popular choices for small dogs and cats that need a boost onto a bed or couch. Some pet stairs are made from foam inserts with removable fabric covers for easy washing.
Arthritis can cause pain, changes to a pet's gait, and loss of balance, which makes a pet more prone to slipping and falling. Providing slip-resistant flooring in the areas your pet frequents can help. Use non-slip rugs and carpet runners to make navigating across slippery floors easier for your pet.
To prevent injury, install baby gates to block off stairs if your pet can no longer safely navigate them.
If your senior pet has vision impairment, keep furniture in the same spot and the floors free of items like toys, shoes, etc.
Make mealtime more comfortable with raised food and water bowls to reduce the strain on your pet's neck and to ensure she's getting proper hydration and nutrition.
Move your pet's necessities like food and water bowls, litter boxes, and favorite pet bed to the same floor of the house.
Besides these environmental adjustments, a little extra TLC will go a long way toward enhancing your pet's quality of life. Make the most of the senior slowdown, and join your cat or canine for more couch cuddles!
Good Health Throughout the Golden Years
We hope you've found our insights on creating a pet-friendly home for senior pets helpful. Our team is here with compassionate senior pet care to help your aging pets enjoy their golden years to the fullest. Please contact us to schedule a visit for your senior pet.